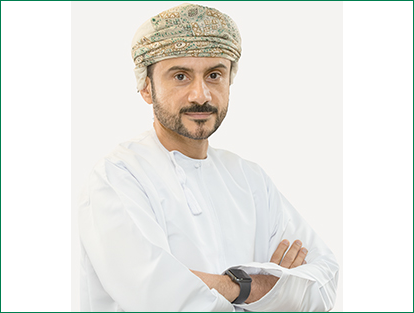 Eng. Saleh bin Nasser Al-Rumhi

, Chief Executive Officer - Oman Electricity Transmission Company


On behalf of the Oman Electricity Transmission Company, I am pleased to welcome you to the CIGRE – Muscat International Symposium, which will be held between March 6 and 8 in Muscat, Oman.

The Sultanate has strongly committed to a sustainable economy and developed a road map to achieve net zero by 2050 through strategic initiatives aimed at reducing the carbon footprint of key economic sectors including power. Oman's Vision 2040 has set the path for the launch of multiple strategic projects aimed to expand existing electricity resources and ambitiously meet the growing demand using renewable energy. In line with this Vision, the National Energy Strategy is committed to derive at least 30 per cent of electricity from renewables by 2030.

The need for a successful transition to a net zero economy has highlighted both opportunities and challenges for key stakeholders to understand and assess the impact of energy transition on the power systems infrastructure and to implement policies which will play a pivotal role in the development and management of flexible, resilient, and sustainable systems. In line with this, Oman Electricity Transmission Company has undertaken several large-scale projects to enable the transformation of the country's power industry.

Given Oman's rising demand for sustainable electricity, the path ahead raises several questions on the future and the impact of the transition a low-carbon economy on Oman's power industry. We are proud to be a part of the first CIGRE Muscat International Symposium, which creates an important platform for key industrial leaders to come together and discuss the challenges and solutions towards creating sustainable and resilient power systems.